Our Qualifications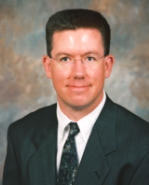 Daniel W. Marx has been a financial consultant since 1989. He is experienced in consulting retirees, and those about to retire who want to protect their assets, and ensure that their money lasts. He has counseled thousands of seniors in estate planning and probate issues. Mr. Marx has uncovered many areas where seniors are most financially exposed (which can result in great financial detriment) and shows you how to take very simple steps toward ensuring your future. He also has extensive experience in the regional real estate market and is the founder of Wealth Enhancement, Inc.

Mr. Marx has counseled retirees of Uniroyal, Luther Midlefort, Menards, and Presto Industries and has taught financial planning seminars for more than a decade. He is a registered representative with Packerland Brokerage Services Inc..

Mr. Marx holds the following securities registrations: Series 7 (General Securities Registered Representative), Securities 63 (Uniform Securities State Agent), and Series 65 (Uniform Investment Advisor). He is licensed in the areas of Life and Health Insurance and Variable Annuities. His background includes a Bachelor of Business Administration Degree from UW-Eau Claire with an emphasis in Comprehensive Marketing.